Acupuncture Doctor Yali Fan Practice Objectives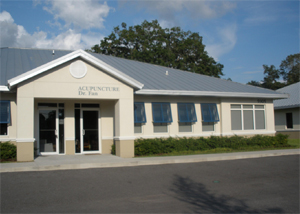 Acupuncture and Chinese medicine are combined at Bay Area Oriental Family Practice, P.A. to achieve the standard measure of our practice, which is to serve our patients whole-heartedly. Our patients are considered to be our number one objective and their complete satisfaction is our goal. We aim to provide you with the best service in the most caring manner possible. You will feel the care from your first visit, which will begin to establish the trust necessary for a long lasting relationship. With the use of acupuncture and Chinese medicine, quick relief and lasting results can be expected in most cases. Dr. Yali Fan has over 30 years of clinical and teaching experience, of which eight years have been in her Tampa Clinic. She is the author of 6 Chinese medical books and dozens of articles. She has practiced in Tampa and Saint Petersburg for over 14 years. Many of her Chinese medicine patients have experienced results from her aid even when other forms of treatment did not. Treatments that Dr Yali Fan practices include such common procedures as, Electro-acupuncture, Moxibustion, Cupping, Auricular Therapy, Acupoint Injection Therapy, Acupressure, and others. It's true that the treatment you will receive at Bay Area Oriental Family Practice will be much different than what you expect from a standard doctor's office. Achieving only the best result for each individual patient is what has motivated Dr. Fan to excel in her clinical practice and made her one of the best acupuncturists around. You can expect to experience a restored sense of life, spirit, and inner strength. Dr. Yali Fan is a national board certified acupuncturist and a Florida licensed acupuncture physician who practices traditional Chinese medicine. Dr. Fan offers free initial consultations to new patients, during which she will explain the processes and determine what treatment is right for you. During the initial consultation, she will explain to you how acupuncture and Chinese medicine work together, and the techniques she will use specifically to treat your individual case and health condition. During the first visit to the clinic, a full health examination will be conducted, which includes your health history, present complaints, and body health condition.
It is very important that Dr. Fan conduct this health examination so that she knows of any previous treatments and or conditions, and knows what further treatments your ailment requires. Dr. Fan has the experience to treat such conditions as neurological and musculoskeletal disorders, Digestive disorders, Respiratory disorders, Genitourinary and Gynecological-Reproductive disorders, eye, ear, nose and throat disorders, stress related conditions, Beautification, Health Maintenance, Childhood Aliments, and more. In most cases, after several treatments you will find that you not only feel better with the main complaints you expected, but also some other health conditions you may have. After treatment at our clinic conveniently, located in west Tampa, a health maintenance plans may be recommended for patients to further solidify their recovery. These health maintenance plans will help to guide the patient in their quest to stay healthy and assure the best possible recovery. Being a health practitioner is a sacred profession, and our main duty is to help our patients achieve the best health possible. With only the most exceptional care, your experience at the Bay Area Oriental Family Practice will prove to be one to remember. Our first concern is that you achieve a healthy, balanced, pain free life, and all our treatments are performed with those goals in mind. Come visit our clinic for your free initial consultation and begin you experience with Dr. Yali Fan. Bay Area Oriental Family Practice has changed the lives hundreds of acupuncture patients in Tampa, Clearwater, Westchase, Oldsmar, Town N Country, Lutz and Safety Harbor.